Dr Abato has invented new medicine in the form of fully qualified clinical candidates for diverse indications such as multiple sclerosis and spinal muscular atrophy. As a Medicinal Chemist, Dr Abato has also conducted research in theareas of Malaria, Tuberculosis and Cancer.
His knowledge and experience in the pharmaceutical field as both, an industry recognized consultant where he has consulted for Several Major pharmaceutical companies as well as Bill and Melinda Gates Medical Research Institute.
Dr Abato also teaches at Roger Williams University and Salve University as an Adjunct Professor and is accustomed to educating both science and non-science majors which is an asset when educating the Jury at trial.
Scientific progress in the biotechnology realm rarely requires expertise in one field and it is beneficial to have an expert who can analyze the scientific issues from multiple perspectives. Dr. Abato is not only an expert on drug formulation and but is also an expert in the creation of new medicines and therefore understands the interplay between chemistry and biology as it applies to efficacy, pharmacokinetics and pharmacodynamics.
Dr Abato has been involved in 6 cases, been deposed 3 times and has testified at trial in a federal court. He has consulted for major players on the generic and branded side. Dr Abato is familiar with Hatch-Waxman / ANDA type litigation. He has also been involved with a high stakes trademark infringement case within the synthetic biology market space.
Download Dr Abato's CV Here, which includes a complete list of case numbers and Law Firms that he has represented.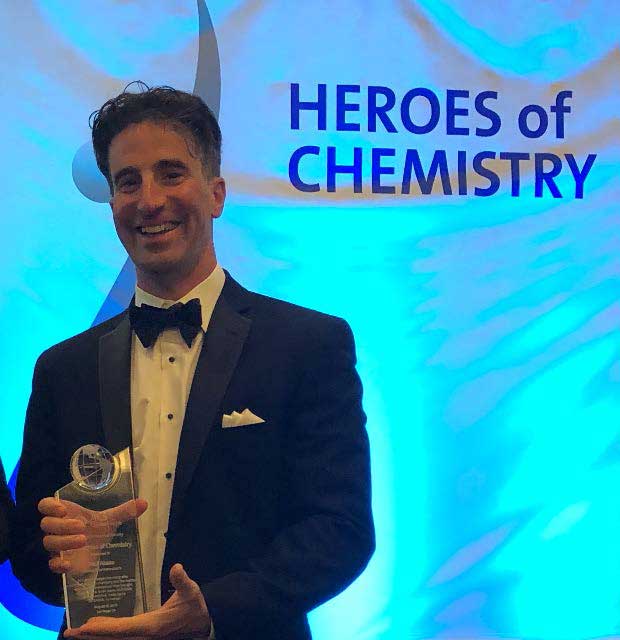 Dr Abato won the prestigious "Heroes of Chemistry Award" from the American Chemical Society in 2019 for his pioneering stability studies and formulation work contributions to NUZYRA, the latest medicine for antibacterial resistant bacteria.